The world's smallest high-voltage switch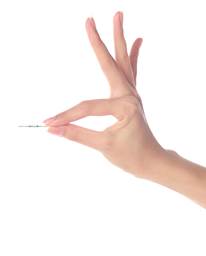 Standex Electronics, a leading manufacturer of sensors and magnetic components, announces the release of the world's smallest high-voltage switch: the KSK-1A35/1 miniature reed switch.
At a maximum glass length of 10.5 and an overall lead length of 34.5mm, the KSK-1A35/1 can work with applications that may require the extra dimension of an ultra-miniature reed switch, while also providing an operating sensitivity range of 20 to 35 Ampere-turns (AT). With outstanding electrical characteristics like a switching voltage of up to 1000 volts of direct or alternating current, the KSK-1A35/1 is ideal for line or high-voltage applications. It's hermetically sealed and can operate in temperatures ranging between -40C to 125C, making it suitable for use in almost any environment.
The KSK-1A35/1 has flat surface mount leads, enabling paddle orientation and superior surface mount behaviors. Its ruthenium contacts, which greatly contribute to longer life of the switch, are available in form 1A (SPST) (normally open contact), center gap and typical operating and release times are 0.5 milliseconds and 0.2 milliseconds, respectively. The KSK-1A35 /1 reed switch operates for millions of reliable switching cycles over its vast lifetime. It consumes no power, gives off zero emissions, and is REACH and RoHS compliant.
Applications are endless for KSK-1A35/1 miniature reed switches. They're ideal for use within sensors; examples of which include proximity sensors, presence sensors, rotation sensors, speed sensors, liquid level sensors, and more. Movement detection, end limit detection, counting and many other functions are enabled by this high-quality switch when used within reed sensors or reed relays. Reed switches are essential for solutions required by a long list of industries, including Aerospace, Automotive, Household, Medical, and Telecommunications.
Standex Electronics offers a wide range of reed switches, in addition to reed sensors, floats, and magnetics. Standex Electronics specializes in customization, and the experts at Standex Electronics work directly customers to discuss their specific sensor requirements to find the best solution for their applications.